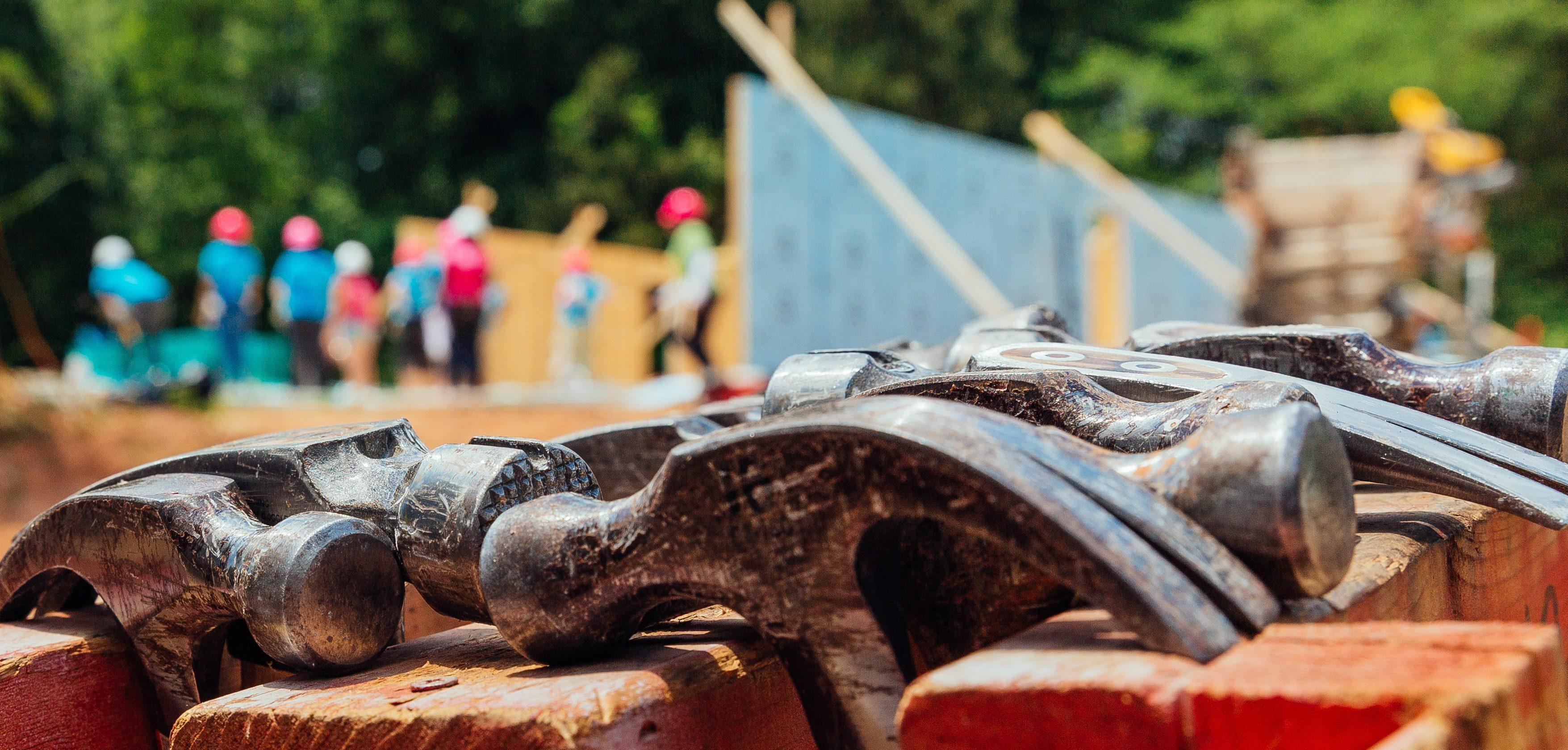 Home building in Quebec
We bring communities together to help families build strength, stability and independence through affordable homeownership.
With the help of volunteers, donors and Habitat homeowners, Habitat Quebec helps build and rehabilitate decent and affordable homes, from single-family houses to multi-unit developments. We don't give away free homes - the people who partner with us pay an affordable mortgage geared to their income and volunteer 500 hours with us. Our model of affordable homeownership bridges a gap for low-income, working families, by providing them with the opportunity to purchase their own home.
How our model of affordable homeownership works
Our path to homeownership requires hard work, time and dedication, but this helps ensure the long-term success of the families we partner with.
Families who apply and are accepted to become Habitat homeowners purchase their home through a no down payment mortgage geared to their income and contribute at least 500 volunteer hours to Habitat.
Once they move in, Habitat homeowners are responsible for maintaining their own home. We help families and individuals prepare for homeownership by providing homeowner education classes, ranging from financial literacy and budgeting to home-repair and maintenance.
How we keep our mortgages affordable
We make affordable homeownership accessible by removing barriers that can make owning a home impossible for many low income working families and individuals. Although Habitat homes are sold at fair-market value, Habitat homeowners' monthly mortgage payments are set at no more than 30 percent of their gross household income, including principal repayment and property tax. Each year, the gross household income is reviewed and adjustments to the monthly mortgage payment are made based on that income assessment.
Qualifying for Habitat homeownership
Habitat homeowners must be active participants in building a better home and future for themselves and their families. To qualify, eligible homeowners must be:
In need of better housing. Potential homebuyers might be dealing with poorly maintained, unhealthy or overcrowded housing; unaffordable rent; inaccessible housing for people living with disabilities; or have other shelter needs.
Willing to partner with Habitat: Habitat homebuyers volunteer a minimum of 500 hours with Habitat including volunteer hours spent building their own home or at a Habitat ReStore. This also includes classes in personal finances, home maintenance and other homeowner topics.
Able to make affordable mortgage payments: Habitat homeowners buy their home for the fair market value. Mortgage payments are made affordable because they do not exceed 30 percent of the gross household income, and income is evaluated on a yearly basis.