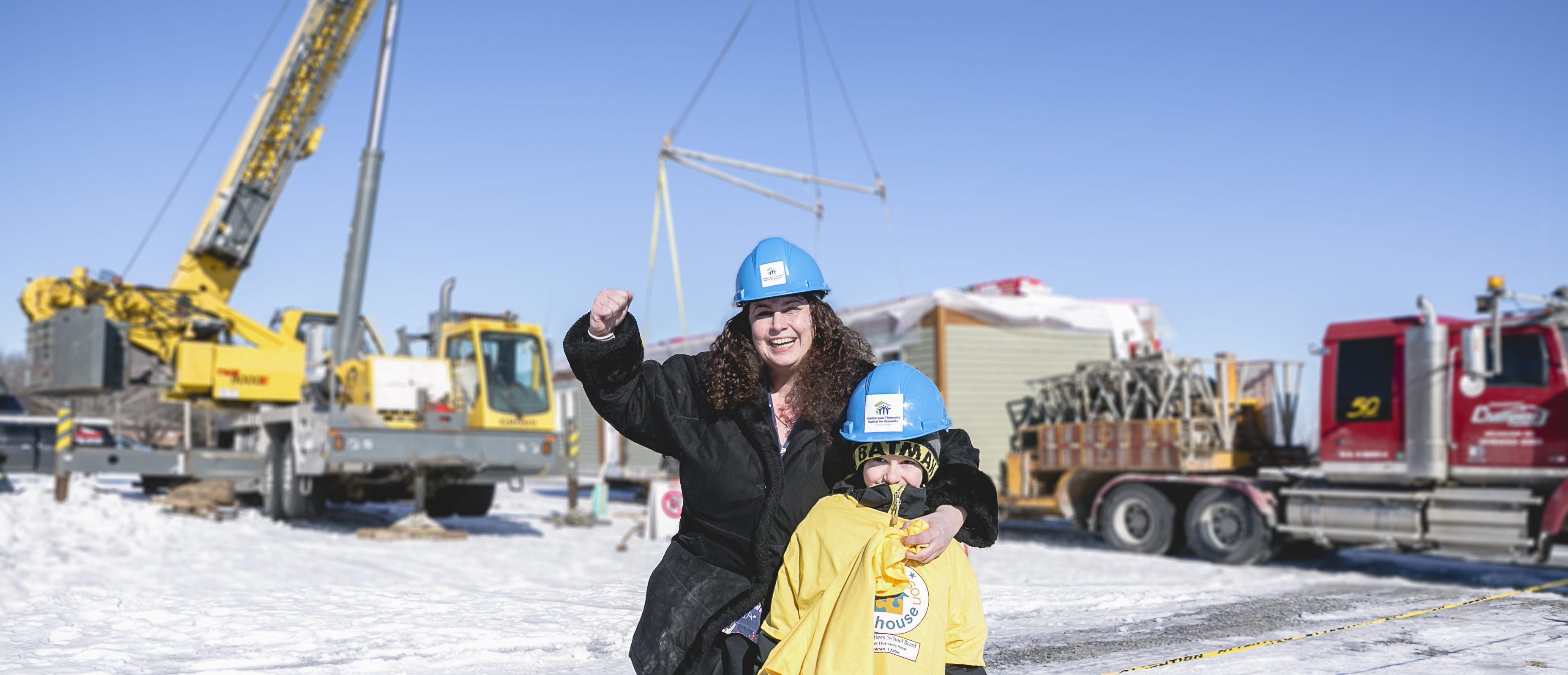 The recruitment period will open in the summer of 2023, a registration form will be online at that time.
Homeownership with Habitat for Humanity Québec
Habitat for Humanity Province of Quebec builds homes in partnership with qualified families and the community, and then sells the homes at no profit with zero interest mortgages to partnering families.

In order to be eligible to be considered to buy a Habitat home you must meet the following criteria:
NEED Your family must be living in unsafe, unhealthy or overcrowded conditions or be spending an unreasonably high amount of your gross family income on rent.
WILLINGNESS TO PARTNER Your family must be willing to devote 500 hours of "sweat equity" towards the construction of your home or other Habitat programs, such as the Restore. You must attend a series of workshops on financial literacy and homeownership, and you must be willing to help promote Habitat through public initiatives.
THE FINANCIAL CAPACITY TO PAY THE MORTGAGE AND OTHER EXPENSES ASSOCIATED WITH HOMEOWNERSHIP Your family must have an insufficient minimum annual income. Family members must be Canadian citizens or landed immigrants for at least 3 years and at least one member must have at least 2 years of job stability. Habitat for Humanity Québec does not accept families whose only source of income is social assistance or unemployment insurance. The maximum gross family income is calculated according to family size and is set according to the Low Income Cut-Off (LICO) levels established by Statistics Canada.
A previous bankruptcy does not disqualify you from becoming a Habitat homeowner; however we require that you be cleared of the bankruptcy for at least 3 years before applying.
If you wish to learn more about how to become a Habitat homeowner, please download and complete the following Family application form and send it in.
If you meet the basic criteria you will be invited to attend an orientation session where you will learn more about how Habitat for Humanity Quebec works.